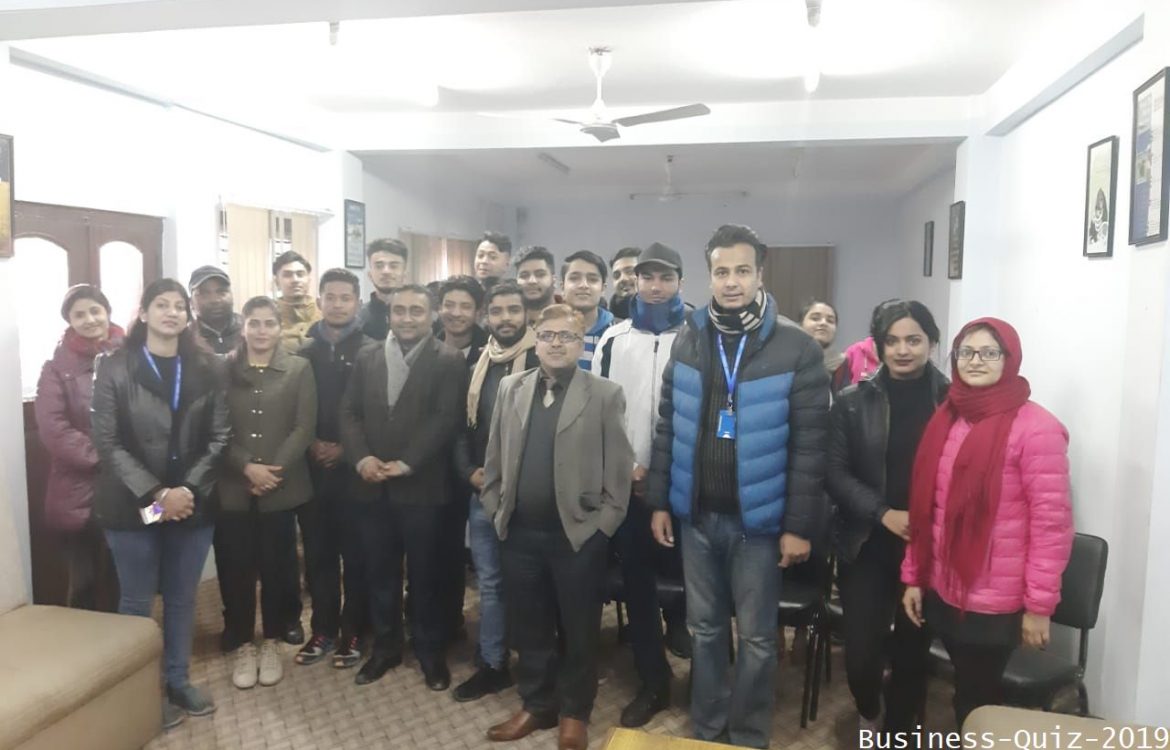 Business Quiz
The Department of Management of LBEF Campus organized a "Business Quiz" on 8th February, 2019. The event kicked off at 7:30 am and adjourned at 9:00 am. The quiz was organized by Amulya Pokhrel and Dinika Agrawal (Coordinators of the Quiz Competition) and headed by Dean (Prof Dr Sandeep Kautish).
The aim of business quiz was to update the latest trends in the business and the corporate world and broaden student's general knowledge of business and society. Audiences also benefited from this event.
There were total 6 teams comprising participantsfrom BBM, MBA, BScIT and MSc. ITM Programs.
The quiz had a total 5 rounds and almost all the teams did well in the competition. The questionnaire is designed with 5 rounds comprising of 50 questions.
Round 1 -Identifying Taglines of the company.
Round 2 -Identification of Logo of the companies by its picture
Round 3 –Identification of famous Business Personalities
Round 4 – General question related to business management
Round 5 – Current Affairs related to the management.
Out of all, one of the team emerged as the winner scoring 10 points. There were two second positions with 8 points.