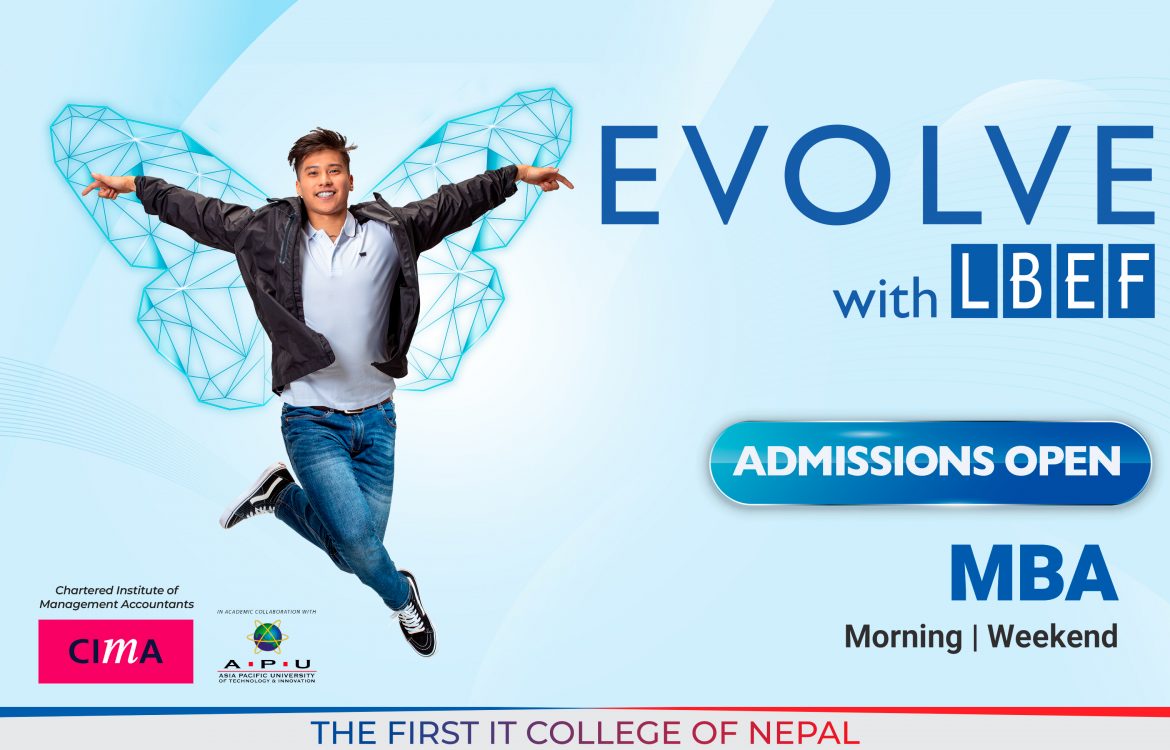 Master of Business Administration (MBA) (Weekend)
63 Credit Hour
MBA
Rs, 5,95,000*
English
| Duration | Credits | Class Timings |
| --- | --- | --- |
| 2 Years (4 semesters ) | 63 Credit Hours | Friday 4:30PM to 8:30PM Saturday 8:00AM to 4:00PM |
This programme is specifically designed to provide:
An opportunity to develop knowledge and skills as a business manager in various work settings.
A platform to improve effectiveness in any present and future management roles.
Developing capabilities in the integration of knowledge, skills and personal qualities that are applied appropriately in response to various circumstances
On successful completion of this programme, you will be able to :
Demonstrate a systematic understanding of knowledge of contemporary theory, professional practice, and research into the main business functions.
Contextualize, analyze, and learn from experience or simulated environments taking a wide perspective upon contemporary developments and research in the field of business. Respond continuously to the challenges of changing technologies and opportunities of business drivers.
Devise and apply valid research and investigative methods to access existing data and information, and also where necessary generate new data. Demonstrate an understanding of the position of chosen methodologies within major business research paradigms.
Demonstrate a critical awareness and evaluation of current research, advanced scholarship, and contemporary problems; much of which is at, or informed by, the forefront of management education.
Generate innovative and enterprising solutions and applications of knowledge that inform judgments, develop ideas, and proposes business solutions taking into account the needs of stakeholders and the changing and possible competing business drivers.
Act autonomously in planning and implementing action through the negotiation of outcomes and deadlines within frameworks.
Identify tasks, organize resources, and make effective use of management skills including the ability to respond to and manage change.
Corporate Readiness Program
Enabling our IT and Management graduates become industry-ready by acquiring and reinforcing the knowledge, skills and attitude required to deliver organizational goals.
Corporate Readiness Programme is provided in partnership with Coursera with a pure objective of helping our students to discover the path to a rewarding career. Corporate Readiness Programme is a customized set of courses that'll take you on a journey of learning and help you become a successful and future ready professional. Under this programme we offer more than 50 industry relevant online certification training courses, worth above NPR 6 lakhs, along with your degree to enhance job readiness.
CLICK TO SEE LIST OF COURSES
Core Modules
Organizational Behaviour
Managerial Economics
Statistical Decision Making
Human Resource Management
Managerial Accounting
Intercultural Communications in Business
Managerial Finance
Global Strategic Management
Managing Creativity and Innovation
Strategic Marketing Management
Taxation
Business Law
Research Methodology
Technology Management
Entrepreneurship
Business Ethics and Corporate Responsibility
Dissertation
Specialized Modules
Marketing

Global Marketing Management
New Product Development and Innovation
Integrated Marketing Communications
Service Marketing

Finance

Investment & Risk Management
Corporate Finance
Financial Statement Analysis
International Finance

Human Resource Management

Communication and Stakeholder Management
Procurement Management & Ethics
HR Management and Leadership
Managing Organisations
You are required to complete industry-based projects/dissertations where possible; however the emphasis must be placed on effective research methodologies and strategies that are appropriate to the field of business. It is expected that the project develops critical skills to assess and evaluate current issues within the areas of marketing; finance; operations; global strategy and management. The dissertation should comprise a business report which looks at a particular issue, focusing upon establishing and interpreting a set of facts and recommending implementable solutions.
Marketing
Finance
Human Resource Management
This MBA programme is designed to focus on enhancing and enriching management and critical decision-making skills that managers need to function effectively in an organisation. The MBA graduates of this programme can position themselves for middle and senior-level managerial positions in national and international organisations, aspire for upward mobility in their organisations or take up challenging tasks in senior positions in the manufacturing and/or services sectors. The programme identifies the need for 'soft skills' at higher levels, including:
management, interpersonal and commercial awareness/market knowledge;
sales, marketing, and operations that are global-ready;
finance and accounting skills;
customer handling skills;
team working, networking and problem solving
General Administrator
Banking Manager
Business Development Manager
Finance Manager
Human Resource Manager
Logistic and Supply Chain Manager
Operation Manager
Procurement Manager
Project Manager
Sales and Marketing Manager
Market Researcher
Business Consultant
Business Research Analyst
Entrepreneur
Degree of MBA will be awarded by Asia Pacific University of Technology & Innovation . MBA is recognized by Tribhuvan University as a Master's Degree in relevant Subjects.
College for Professional Studies has been approved by the Ministry of Education, Nepal Government to run these courses.
Asia Pacific University (APU) received international recognition by Quacquarelli Symonds (QS) in 2017 with APU being awarded 5-Star in four categories of the QS Stars Rating – Teaching, Employability, Facilities and Inclusiveness. The QS Stars rating measures achievements of universities worldwide.
Bachelor's degree with minimum CGPA of 2.50 or equivalent as acceptable by the Senate; OR
Bachelor's degree with a minimum CGPA of 2.50 or equivalent as acceptable with 3 years of experience for the weekend MBA program.
Evidence of satisfactory English language skills is required for candidates where English is not their first language.