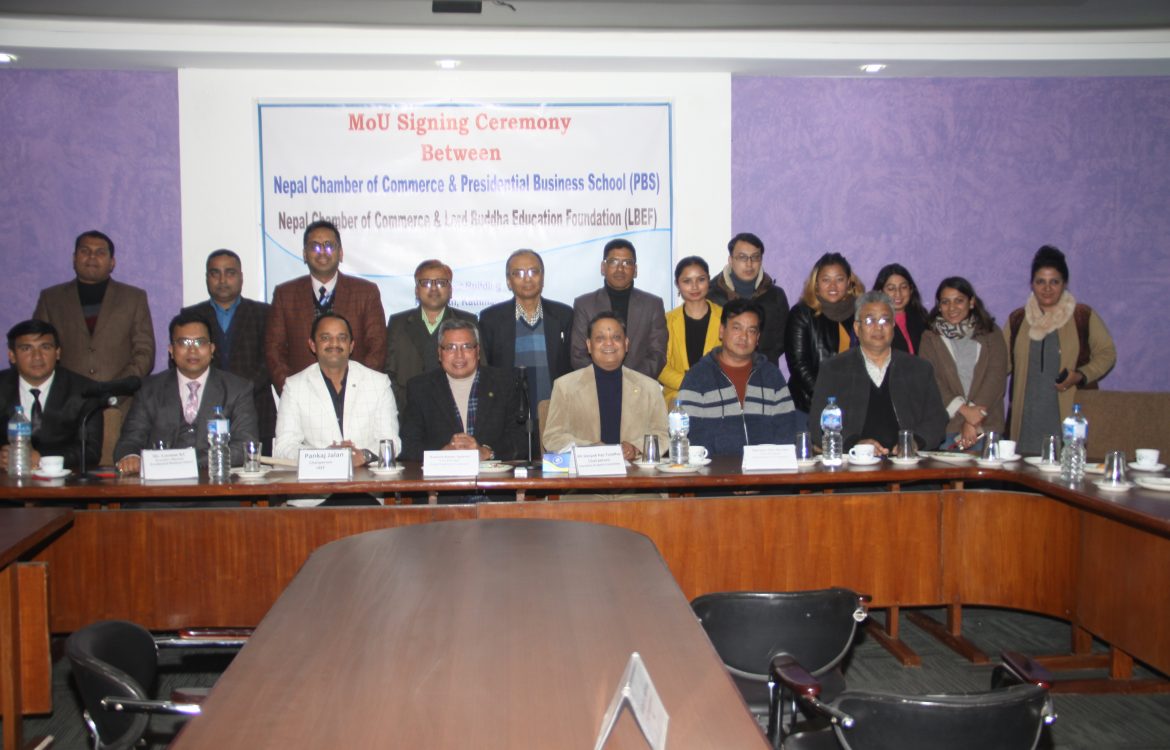 MOU Signing – National B-Scholorships
We are delighted to sign a MoU with the Nepal Chamber of Commerce (NCC) yesterday, 23rd December 2018 at Chamber Office in Kantipath with an objective to work together to provide practical exposure to the students and also offer National B-Scholarship Nation Wide.
The purpose of the National B-Scholarships is to award scholarships to meritorious and financial weaker students to study BA (Hons) Business Management in E-commerce at LBEF CAMPUS, Maitidevi.
Altogether 49 students; 7 from each state will benefit from this scholarship which includes 7 full scholarships- 100%, 14 scholarships- 100% in tuition fee and 28 scholarships- 50% in tuition fee across the country.
The Scholarship is worth around 1.18 crore.
Read the Press Release here..
New about MOU Signing
एलर्ड बुद्ध एजुकेसन फाउन्डेसन र नेपाल चेम्बर अफ कमर्स बीच सम्झौता
लर्ड बुद्ध एजुकेसन फाउन्डेसन र चेम्बर अफ कमर्सबीच समझदारी