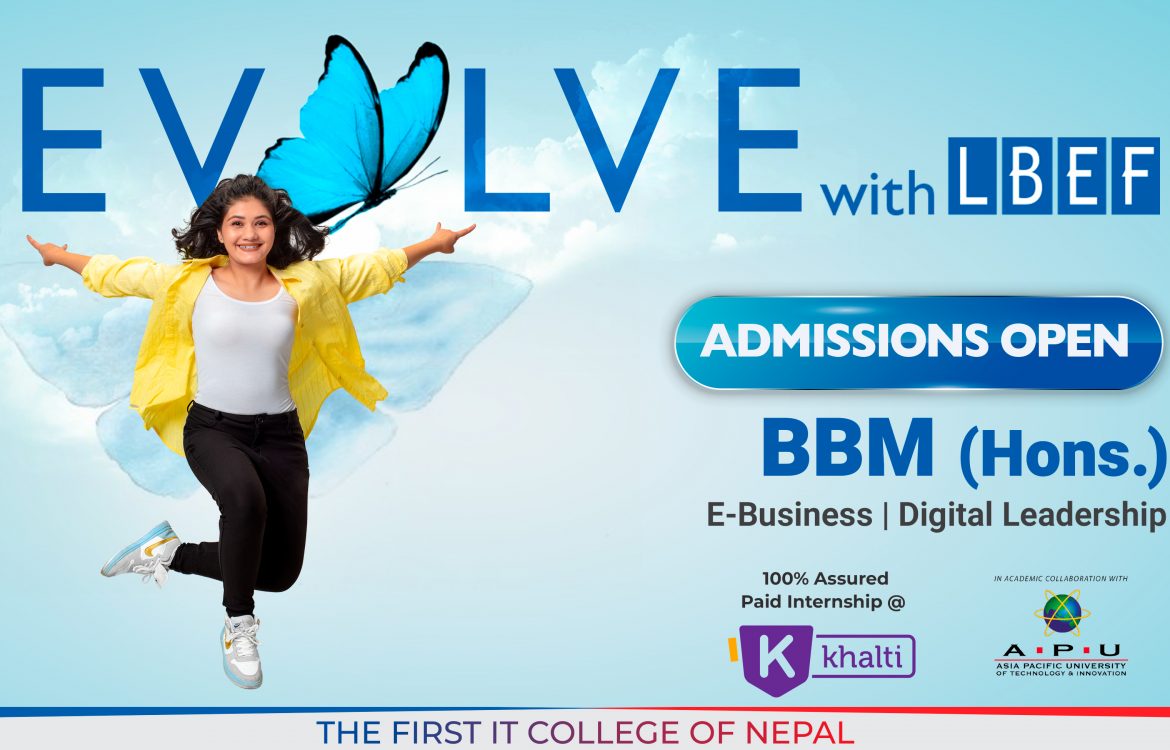 BA (Hons) Business Management
123 Credit Hours
BBM
Rs. 8,35,000*
English
| Duration | Credits | Class Timings |
| --- | --- | --- |
| 3 Years (6 semesters ) | 123 Credit Hours | Lecture Hours 6:30 AM – 10:30 AM, Tutorials 10.30 A.M- 12.30 P.M. (Sunday -Friday) |
Facilitate your progression, both academic and practical, by developing knowledge, key skills and the capacity for independent and lifelong learning.
Develop your skills in innovation, ingenuity, and integration as well as problem-solving and decision-making in a business context which reflects the particular focus of the programme e.g. Business Management, International Business Management, E-Business, Tourism and Services Management, Marketing or HRM.
Maintaining effective communication skill.
Help you develop a Personal Development Portfolio to support your career aspirations.
Provide a stimulating and accessible course of study that gives you a sound grasp of business knowledge & analysis and contemporary business issues which you can develop and apply in your future employment.
Corporate Readiness Program
Enabling our IT and Management graduates become industry-ready by acquiring and reinforcing the knowledge, skills and attitude required to deliver organizational goals.
Corporate Readiness Programme is provided with a pure objective of helping our students to discover the path to a rewarding career. Corporate Readiness Programme is a customized set of courses that'll take you on a journey of learning and help you become a successful and future ready professional. Under this programme we offer more than 50 industry relevant online certification training courses, worth above NPR 6 lakhs, along with your degree to enhance job readiness.

Each degree is divided into three levels which denote the academic standards, where completion of level 3 is the Honours standard. For Full-time students, each level corresponds to a year of study. Each year of full-time study comprises of 2 semesters each of 6 months. Each semester comprises a minimum of 16 weeks of teaching weeks and 2 weeks of additional independent learning & assessment.
LEVEL 1
You will gain a basic understanding of the context within which business operates – Management, Law, Accounting, Economics, Entrepreneurship, and Marketing. We will also expose you towards business & communication skills, computing & IT skills, quantitative skills, and independent learning. All Business Management programmes have a common first year so that you will get a solid grounding in
business management theories and practices.
Common Modules
Introduction to Management
Accounting Skills
Business and Communications Skills
Business Economics
Business Law
Computing and IT in the Workplace
Fundamentals of Entrepreneurship
Marketing
People Management
Quantitative Skills
LEVEL 2
You will be exposed to more advanced level of curriculum including behavioral science, business ethics & governance, critical thinking in management, and international culture & communications. In-depth understanding in functional management in various areas will be developed as well. You will gain further understanding of core business processes through the industry-leading software supported by SAP. We will further nurture your independent learning to prepare you for the workplace and for further research.
INTERNSHIP
Students will undertake an Internship/Industrial Training for a minimum period of 12 weeks to prepare them for a smooth transition from the classroom to the working environment.
Common Modules
Behavioural Science in the Organisation
Business Ethics and Governance
Business Research Methods
Delivering Customer Value
Integrated Business Process with SAP ERP System
Managing Finance
Specialised Modules
E-Business Management
Commercial Law
Critical Thinking in Management
Employee Development
International Culture and Communications
Operations Management
INTERNSHIP (12 weeks)
LEVEL 3
You will make use of your previous studies and industrial experience to extend your familiarity in tackling more practical and modern issues of business management. Leadership and strategic management skills will be taught, with aims to groom you as a business leader. A final year project requires you to explore a topic individually – you will demonstrate your academic and practical aspects of your ability in the chosen area of study
Modules
Corporate Finance
Strategic Management
Specialised and Option Modules
Asian Economics
Business Management Project
Contemporary Management
Enterprising Management
Investigation in Business Management
Leadership Theory and Practice
Managing Change
Managing People and Performance
Strategic Marketing Planning
General Administrator
Banking Manager
Business Development Manager
Finance Manager
Human Resource Manager
Logistic and Supply Chain Manager
Operation Manager
Procurement Manager
Project Manager
Sales and Marketing Manager
Market Researcher
Business Consultant
Business Research Analyst
Entrepreneur
Asia Pacific University (APU) received international recognition by Quacquarelli Symonds (QS) in 2017 with APU being awarded 5-Star in four categories of the QS Stars Rating – Teaching, Employability, Facilities and Inclusiveness. The QS Stars rating measures achievements of universities worldwide.
Degree of B.A.(Hons.) in Business Management will be awarded by Asia Pacific University of Technology & Innovation. B.A. (Hons.) in Business Management is recognized by Tribhuvan University as Bachelors Degree in relevant Subject.
We have been approved by Ministry of Education, Nepal Government to run these courses.
A well structured internship or industrial training programme in collaboration with the industry is incorporated in into the curriculum. The main objective of the internship programme is to further enhance your employability . Students are required to complete an Internship or Industrial Training module of 12 weeks.
Direct Entry to Level1 of the Degree:
Successful completion of 1 0+2 or equivalent (any discipline) with minimum 50% marks in English and Mathematics at SLC level; or
Successful completion of A-Level with at least a pass in 2 subjects and successful completion of 0-Level or equivalent with credit in English & Mathematics; or
Successful completion of STPM with 2 full passes or equivalent with minimum CGPA of 2.0 and completion of SPM or equivalent with credit in English and Mathematics; or
A qualification that APU accepts as equivalent to the above
Direct Entry to Level 2 of the Degree:
 Successful completion of the APU/APIIT Diploma or
Successful completion of studies in another recognised institute with academic credits equivalent to Level 1 of an Honours Degree (Subject to the approval of the APU/APIIT Academic Board)
English Requirements
Evidence of satisfactory English language skills is required for candidates where English is not their first language.