Computing Courses
Full time campus based programmes in Information Technology (B.Sc.IT & M.Sc.ITM) with Industry relevant specializations.
Computing Courses

Business Courses
We offer Under-Graduate (B.B.M) & Post-Graduate (MBA-Marketing / Finance / HRM) courses in Business Administration.

Business Courses

Admission Open
Join TU recognised International Degree programmes! Applications are Invited for Sept-2023 Session. Scholarships upto 100%!
APPLY NOW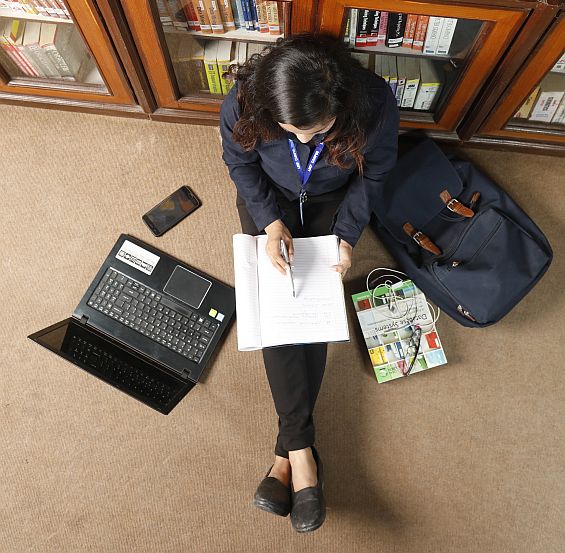 WELCOME TO LBEF CAMPUS
College For Professional Studies
Founded in 1998, the Lord Buddha Education Foundation (LBEF), a Non-Profit, Non-Government Organization has a well-established tradition of excellence across a broad range of academic disciplines. From its humble beginnings, the college has made steady progress and today stands as one of the leading colleges in Nepal with currently over 1,000 students. More than 7000 students have over the years graduated from LBEF Group of Institutions and today, have established careers as bankers, IT experts, entrepreneurs, managers, leaders in their chosen area of interest. LBEF Campus is known as 'The First IT College of Nepal'.
It has always been the objective to set a hallmark for imparting education that ensures the development of a well-rounded personality in students, in order that are able to stand out and compete in the modern world and prove to be assets at the place they work in. It is imperative that a modern day student is equipped with the necessary soft-skills to enable one to excel in addition to the academic degree they pursue. This is what LBEF has strived to provide as an educational institute and has achieved to a great extent over the years since its establishment.
WELCOME TO LBEF CAMPUS
It is our conviction that the right attitude to learning that emphasizes on key areas of knowledge and the overall enhancement of a student to a complete persona is what takes him closer to the goal.
Explore the world of Opportunities !
Earn a TU Recognised International Degree from an Award Winning University !